History
Bhutan was not unified under a central authority until the 17th century, although the Buddhist religion in the country had provided some sort of cohesion during the middle ages. It was in 747 AD that Padma Sambhava, who is known as Guru Rimpoche, made his legendary trip from Tibet across the mountains, flying on a tigress's back. He arrived in the Paro valley at Taktsang Monastery (often called Tiger's Nest in English). A fire burned this monastery to the ground in 1998, but it has since been rebuilt and is now more easily accessible than before. Guru Rimpoche is not only recognized as the founder of the Nyingmapa school of Tibetan Buddhism, but he is also considered in the region to be the second Buddha.
Many of Bhutan's most celebrated ancestors descended from the Nyingmapa school, including the ancestors of the reigning Royal family. Pema Lingpa, the best known Nyingmapa saint, died in Bumthang, his home, in 1521. He was the reincarnation of Guru Rimpoche and Longchen Rabjampa, the philosopher. In his lifetime he founded the monasteries at Petseling, Kungzandra and Tamshing in the Bumthang valley.
Shabdrung Ngawang Namgyal, a Tibetan lama of the Drukpa School, designed the present system of interwined religious and secular government. He came to Bhutan in 1616. At that time no central authority existed, and regional conflict had persisted for centuries. In his quest to unify the country, he gained the support of many powerful families who were followers of his school and constructed dzongs (fortress monasteries) in the main valleys of western Bhutan.
Ngawang Namgyal fought and won a battle against the Tibetans in 1639 and assumed the title Shabdrung, meaning 'at whose feet one submits'. In effect, he became the first secular and religious leader in Bhutan.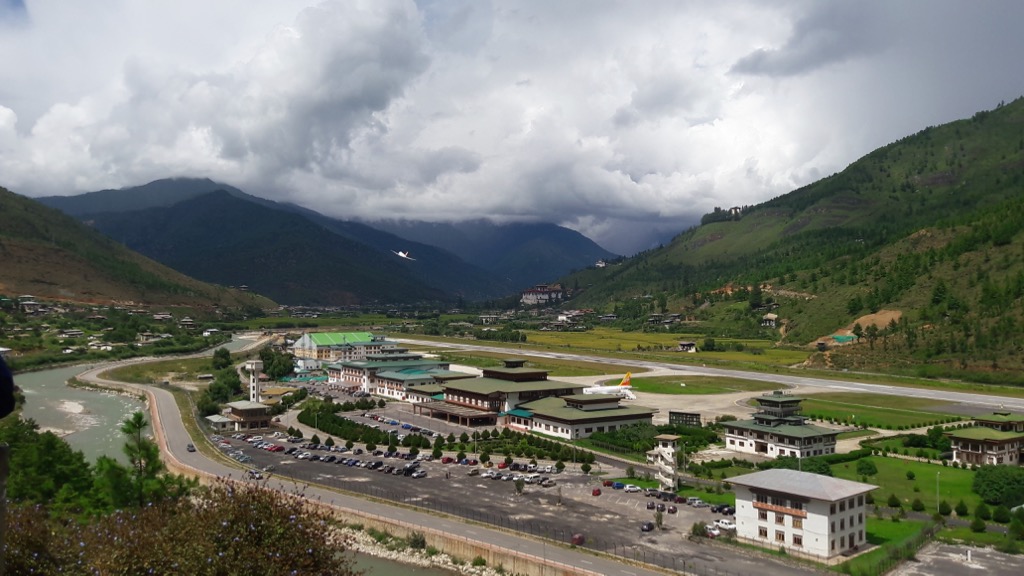 During the next two centuries civil wars intermittently broke out and the regional penlops, or 'governors,' became increasingly more powerful. At the end of the 19th century the Penlop of Trongsa (who controlled central and eastern Bhutan) overcame his greatest rival, the Penlop of Paro (who controlled western Bhutan), and was soon afterwards recognized as the overall leader of Bhutan. The Penlop of Trongsa, Ugyen Wangchuk, was elected the first King of Bhutan in 1907 by an assembly of representatives of the monastic community, civil servants and the people.
This monarchy has thrived ever since, and the present king, His Majesty King Jigme Khesar Namgyel Wangchuck commands the overwhelming support of his people.